Embrace the Natural Splendor of Yak Textile and Yarns
In the realm of exquisite natural fibers, one remarkable choice stands out: yak textile and yarns. Derived from the mighty yak, a creature native to the mountainous regions of Central Asia, these fibers possess a myriad of benefits that make them a captivating choice for discerning textile enthusiasts. Let's explore the wonders of yak textile and yarns and discover why they have garnered such admiration.

1. Luxurious Softness:
Yak yarns are renowned for their unparalleled softness. The fine fibers, painstakingly collected from the yak's undercoat, create a yarn that is gentle against the skin and indulges the senses. Embrace the sumptuousness of yak textile, enveloping yourself in a world of pure comfort and opulence.

2. Thermal Comfort:
Nature has endowed yaks with an extraordinary adaptation to withstand extreme cold, and their fibers inherit this remarkable attribute. Yak textile and yarns provide exceptional insulation, ensuring you stay cozy even in the harshest of climates. Revel in the natural warmth that these fibers offer, while relishing the great outdoors or relaxing indoors.
3. Breathable Elegance:
Yak fibers possess a unique ability to regulate temperature and moisture. This natural breathability ensures that yak textiles remain comfortable in diverse weather conditions. Bid farewell to clammy discomfort, as the yak yarns allow your body to breathe, keeping you fresh and dry throughout the day.

4. Sensitivity-friendly:
For those with sensitive skin or allergies, yak textile and yarns are a dream come true. These fibers are hypoallergenic, significantly reducing the risk of skin irritations or allergic reactions. Embrace the luxury of yak without compromising on comfort or well-being.
5. Enduring Durability:
Yak yarns are as resilient as the rugged landscapes they hail from. Known for their exceptional durability, yak textiles can withstand the tests of time and wear. Indulge in garments and accessories that will accompany you on countless adventures, ensuring you always look stylish while maintaining exceptional quality.

6. Sustainable Craftsmanship:
Choosing yak textile and yarns supports a sustainable and traditional craft. Yaks thrive in challenging environments, requiring minimal human intervention. By opting for these natural fibers, you contribute to the preservation of centuries-old herding practices, fostering local economies, and honoring the cultural heritage of yak-rearing communities.

7. Unique Artistry:
Yak yarns offer a distinct texture and appearance that sets them apart from other fibers. Their natural elegance and sophistication lend themselves beautifully to various textile creations. From cozy sweaters and scarves to intricate blankets and shawls, yak textiles boast an unrivaled allure that captivates the eye and enchants the soul.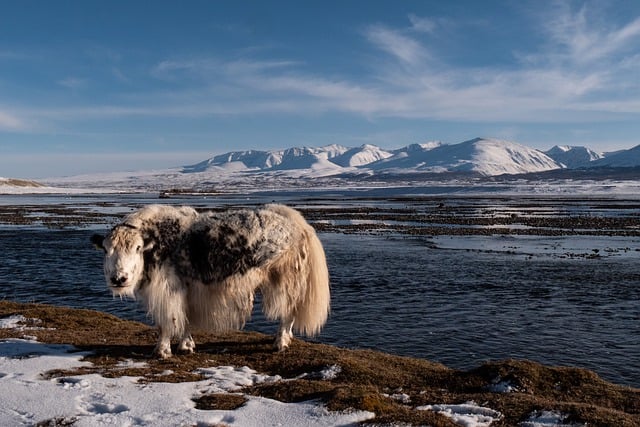 Unveil the extraordinary world of yak textile and yarns, where luxury, sustainability, and timeless beauty intertwine. From the unmatched softness to the remarkable thermal properties, these fibers bring you a sensory experience like no other. Embrace the magnificence of yak and embark on a journey where natural splendor and exquisite craftsmanship converge.